We lead innovations in digital visualizations and industrial inkjet applications.
VALLOY aims to provide Things, visually Innovative and Remarkable. Our R&D team has members of digital imaging professionals who have tens-of-years' experience in development and designing for digital software, inkjet hardware, imaging devices, jettable chemicals, parts and module. Our research promotes growth in existing fields, while cultivating new areas of business. Long field experience has impressed us with the most user-friendly and market-acceptable product and solution, breathing together with our customers and finding the most advanced technology in the easiest and the most cost-effective way. From microscopy to outer space, VALLOY keeps seeking better solutions. Through research and development we refine our core technologies, which we apply to products that improve the quality of life. We believe digital printing technology is the key for next 4th industrial innovation, merged with other Chemical-Material-Bio-Communication-Information technologies. We're focusing on 5 main research fields at the moment, such as printing software, inkjet chemicals, digital printing devices including 3D, digital cutting devices and next dimensional display.
RIP SOFTWARE
VALLOY started its business with software development at starting, like rip software, proofing software, imposition software and color separation software. By applying unique concept of user experience interface, TOPAZ Rip could be nominated as world top 10 rip software in 2010. Now the rip is enhanced with new screening method and it is applied to Valloy's own digital printers, with special functions like semi-3D layered printing. In descensional approach, sophisticated firmware and control replica uhren shop tools like waveform generator could be developed and it accelerated qualified hardware development together. In ascensional approach, with adopting Adobe APPE and APC engine, workflow system and job automation system are under developmentfor web to print and web to finish environment. We're extending our software power for mobile, cloud and IOT environment, for printing service portal to link customers, service provides, designers and suppliers.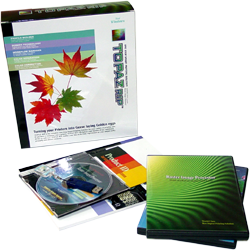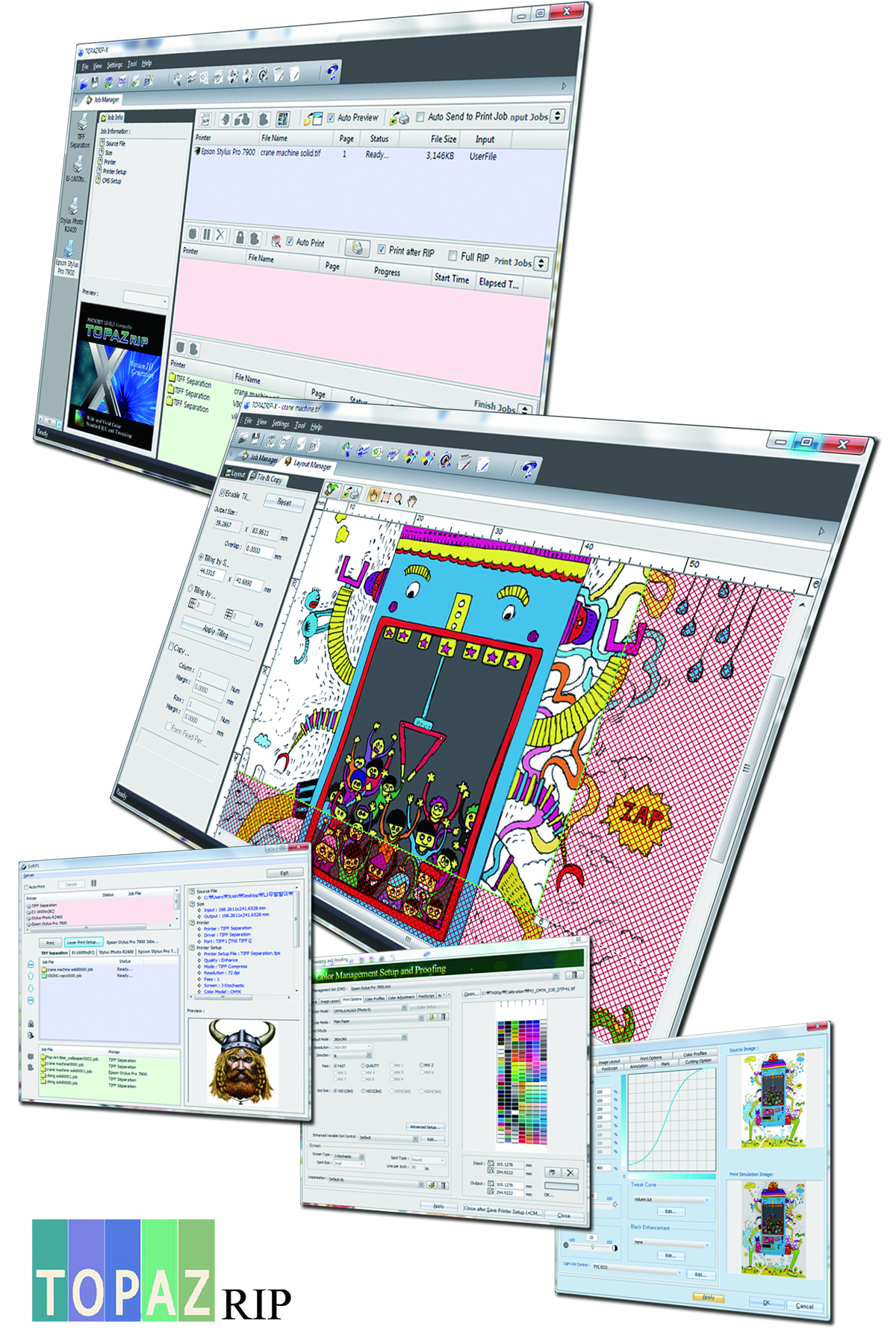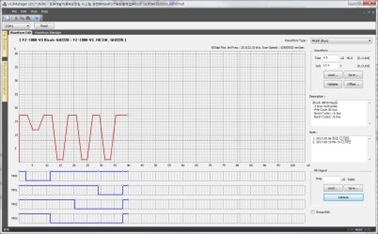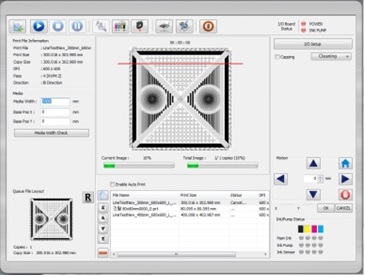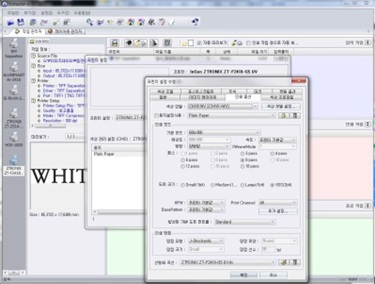 CONTROL BOARD AND FIRMWARE
One of the major competence in VALLOY is capability of wide coverage for different area of development. Except for some product design and mechanical assembly, we develop most of all components in house. In development of digital printer, we handle software, firmware, control boards, mechanics, fluid control,  UV LED lamp design, electric PCB and assembly, data communication and man-machine interface. This enhances our competence in product quality, manufacturing cost and fast response to market. As a result, we have wide range of hardware products and exciting projects are undergoing. We have a series of different digital printers in signage, textile, decoration, package and industrial fields,as well as required pre-processing devices and post-processing devices like precoater, die-cutter, heat press and etc. At the same time, more and more components and modules are ready for commercialization in unique concept  separately, like UV LED lamp module, head control system, inkjet printing bar, negative pressure controller, and quality monitoring system. We're under development of our own inkjet heads by applying MEMS technology and thin film actuator and this will increase the range of fluid acceptance for various industrial applications with different thicker inks.
When controlling inkjet head (we are working with EPSON and Ricoh mostly), it is very important to find the best shape of waveform because it determines shape  and size of ink droplet. We use our own drop watcher to optimize ink-dependent waveforms.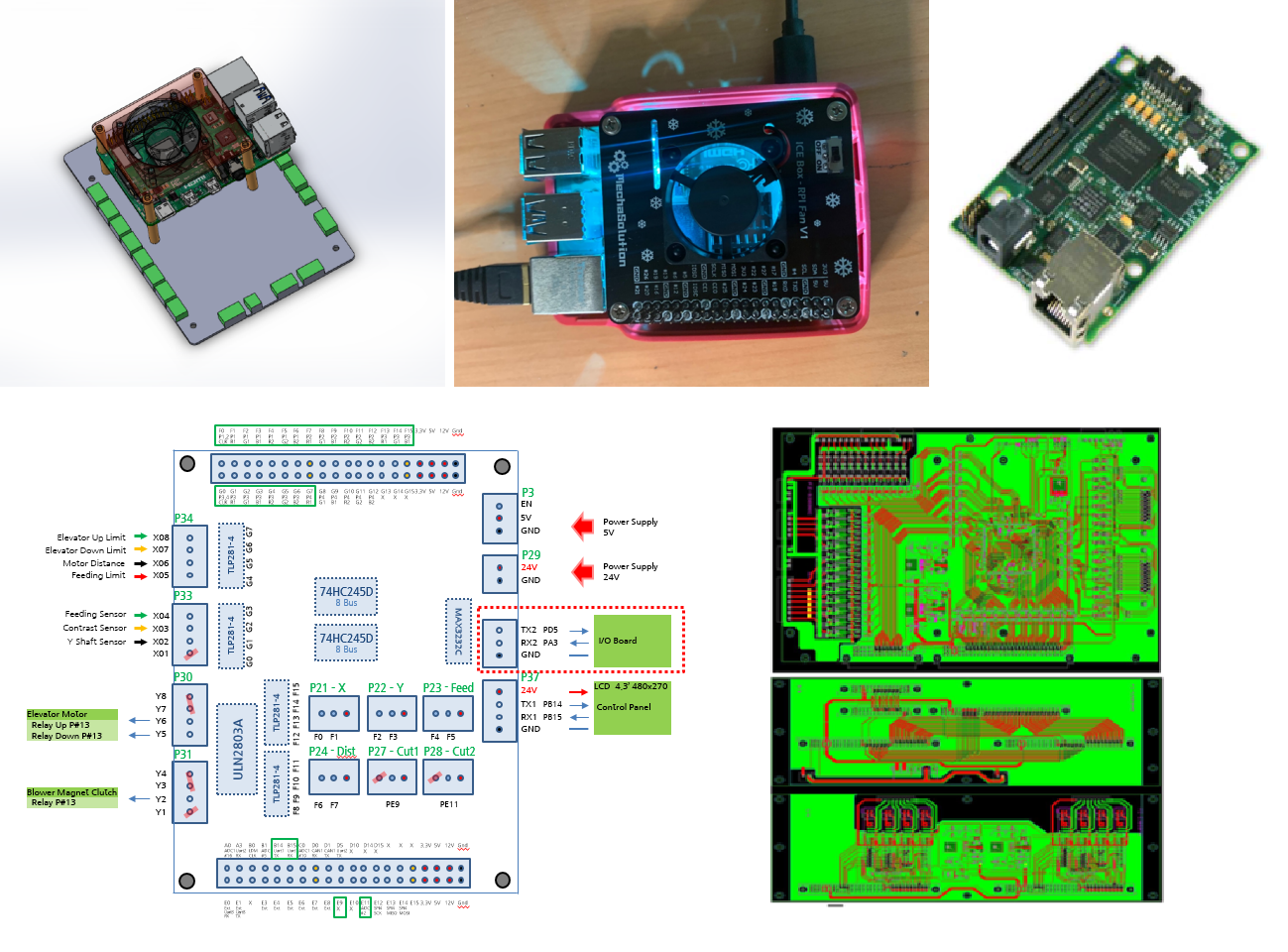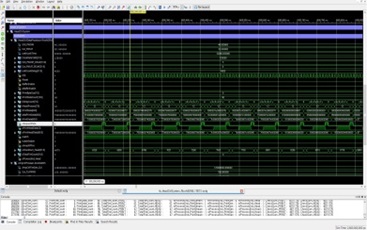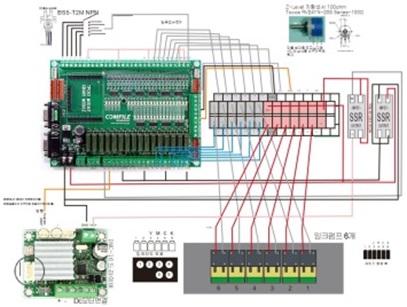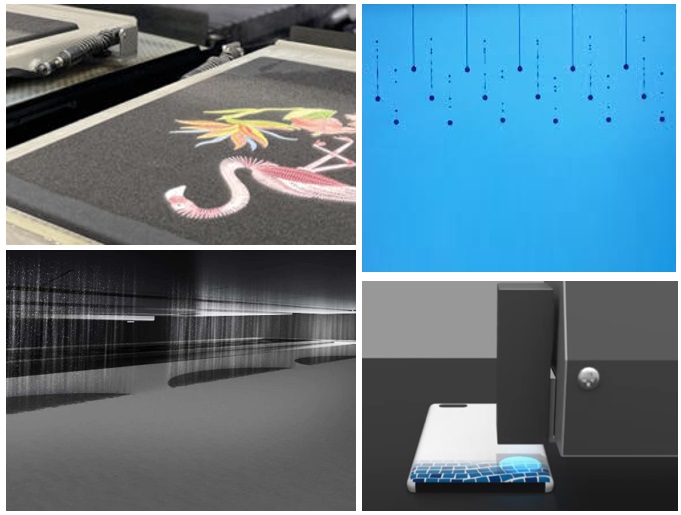 PRINTERS AND MODULES
Based on our strength of printer control software, we helped firmware and control board development for other printer manufacturers. Then we started our own development of inkjet printer since 2016. Valloy is internationally well connected company with valuable partners like HP, Epson, Xerox, Ricoh, Xaar, Fujifilm, Adobe, Mutoh and etc., so we have been getting the latest knowledge and information of inkjet heads and inks with close support of our partners.
We developed parent-registered LED curing lamp system, by mixing multiple wavelength for better pinning and curing. We also made head capping/cleaning system and negative ink supply system for ourselves. We can design all electric, electronic, mechanical and fluid-dynamical systems to make perfectly customized inkjet system for a centain application, like printed electronics and bio-printing system. Digital Printing technology is currently widely applied to various different fields like printed electronics, special coating, display manufacturing, bio-cell printing, enzyme printing and etc., replacing offset printings, dyeing, etching, circuit design, sculpture, microscopic mechanical control and etc. Key part for digital printing technology to lead the fusion of new technologies with is related with chemical. Inkjet heads have limited range of acceptance for chemical properties, related with fluid dynamics.
Our first inkjet printer is 600mm x 900mm sized flat-bed system in scanning type, supporting semi-3D effect by proprietory layered printing algorithm, with generating exact layers automatically to make a certain depth of shapes. Next model is narrow-web roll to roll for labels and flexible packages, targeting desktop size 8″ economic model with single-pass printing. It will be differentiated by special silver colors and glossy effect. Then we will develop 'printing bar' system, to put it on various industrial process flows as a module.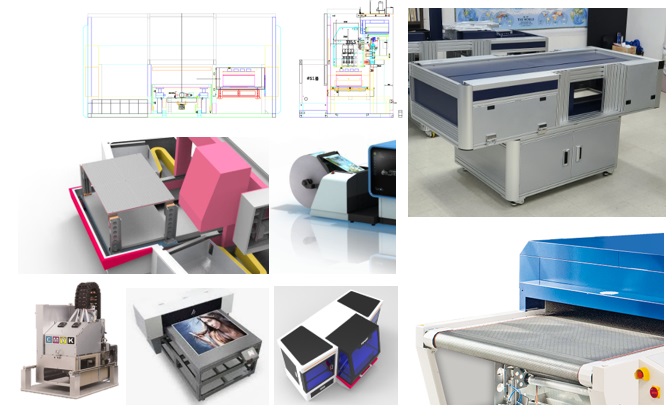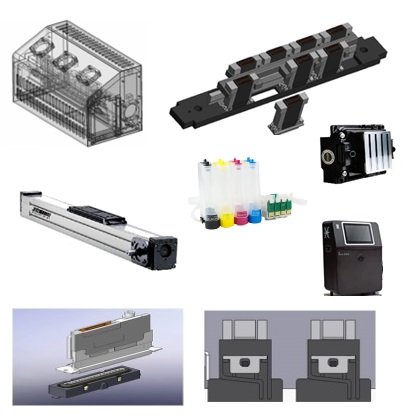 NEW CONCEPT OF DIGITAL CUTTING
Valloy's new digital die-cutting product, DUOBLADE FX has something special inside. FX means Functional Xtreme. Digital drag knife cutter needs offset compensation from spindle center. As complicated as cut path design is, actual tracing curve can look totally different from original. For this sophisticated algorithm calculation, all of existing digital cutters rely on memory of control board and simplification cannot be avoided. Valloy designed a new Digital Twin concept for its exclusive 'Perfect Cut' algorithm. As a result, we can generate perfectly accurate tracing path in 0.125mm resolution using CPU and high capacity memory embedded on the board in fast way. It guarantees error-free output replicated by 'True Simulation' model with accurate prediction of operation time and consumption of knife lifetime. We proved this delivers the world's best performance.
Furthermore we developed sophisticated vision system, using embedded CCD camera besides the cutting head and it helps automatic job change by barcode sensing with reactive control of head distance and pressure, as well as error compensation by recognizing exact registration or marks and 4 cornders of paper edges. 2 cutting heads can run different tools at the same time for kiss cut + full cut or full cut + creasing. Dash lines or nicks can be created automatically by intuitive editing software. We proudly introduce this innovative almighty sheet-fed digital finishing product. True simulation of each kinematic chain in digital twin virtually gives perfectly compensated cut path with zero error. Whatever tiny and complicated contours like nail deco stickers can be achieved in level no others can meet.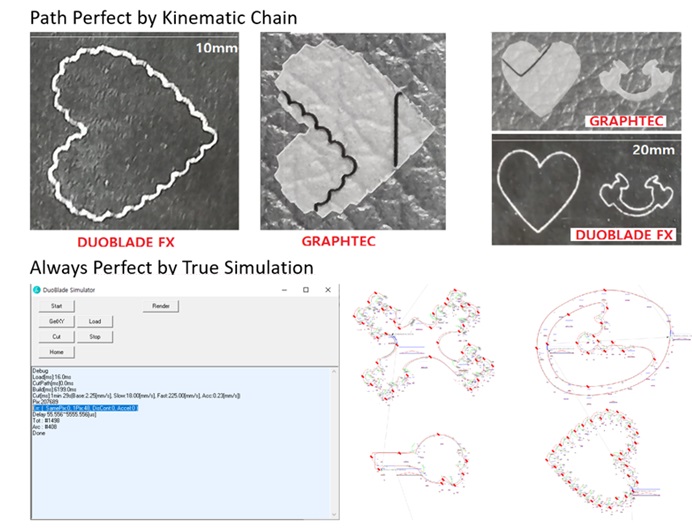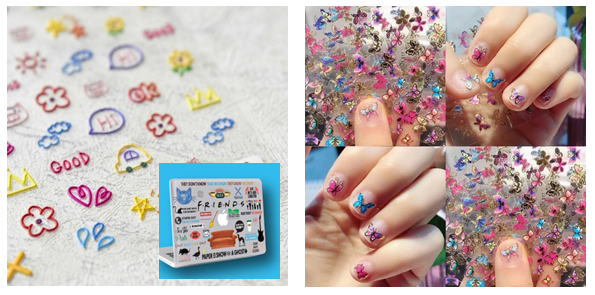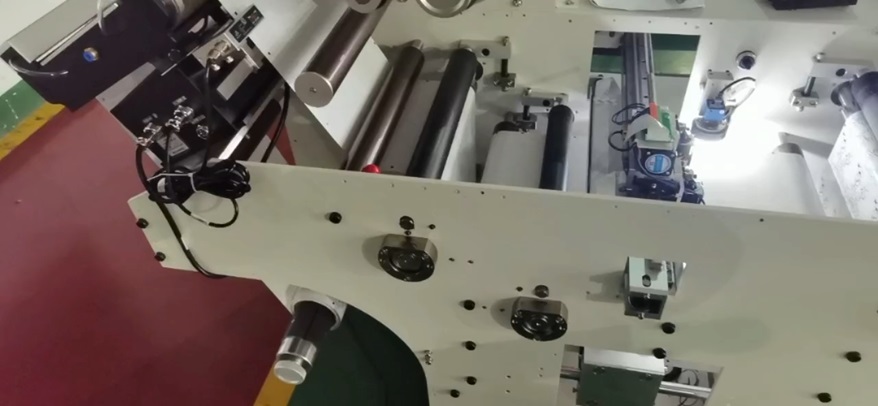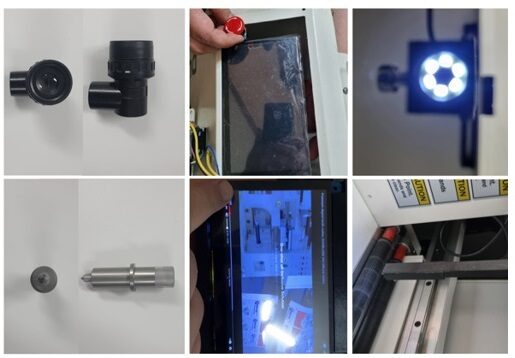 SPECIAL INK AND SUBSTRATES
As inkjet technology is applied to various industrial applications, key part for digital printing technology to lead the fusion of new technologies with is related with chemical. Inkjet heads have limited range of acceptance for chemical properties like surface tension, viscosity and electric charge, related with fluid dynamics. VALLOY develops various non-jettable chemicals and jettable chemicals like primer coating on inkjet media, pre-coating on special material like cotton fabric, glass, wood, metal and etc. Also there're metallic color inks as well as white and varnish inks for UV inkjet and Ecosolvent inkjet. Special inks are under development like universal textile ink, foaming ink, discharging ink, softening ink, conductive ink, insulation ink, electroluminescent ink, enzyme ink and 3D printing ink. For security market and special printing, quantum dot nanoparticle and structural coloration will be our next adventure.
One of the most interesting specialty ink is "jettable adhesive ink" under development. It is a low-viscosity ink to be compatible with Epson i3200 inkjet head, but after a certain condision of UV exposure, it becomes pressure-sensitive adhesives (PSA) after cuting. When we print this Jettable PSA ink (JPI) and overprint white plus colors and varnish inks, it becomes adhesive sticker after curing. That means we can produce paper-less or film-less stickers and labels only made from inks. It saves tremendous time, cost and labor in label or sticker production, because it does not need post process of die cutting and laminating. So we can avoid relatively difficut work of die cutting and make any tiny and complicated contour designs of stickers and labels. Also this JPI allows production of both-side view stickers for windows decal application to present different images for inside view and outside view. There're huge markets for this like windows decal, tatoo, nail art and decoration stickers. Next project is to develop jettable hot-melt ink (JMI) for garment decoration market.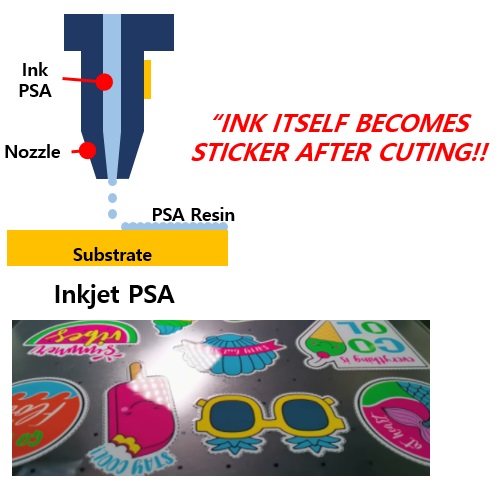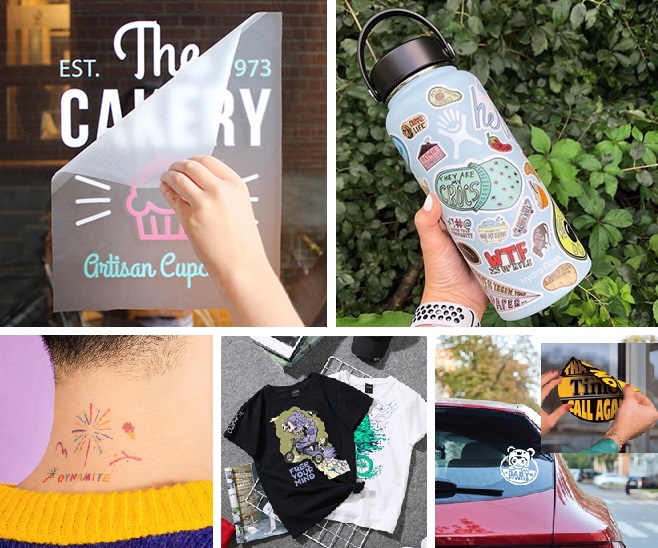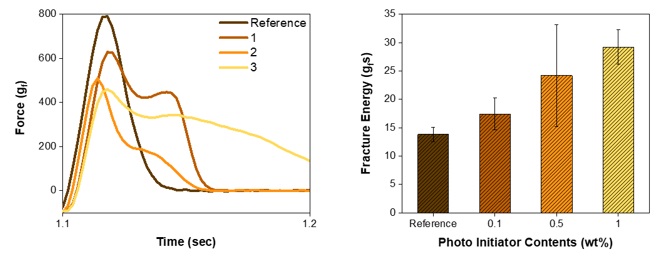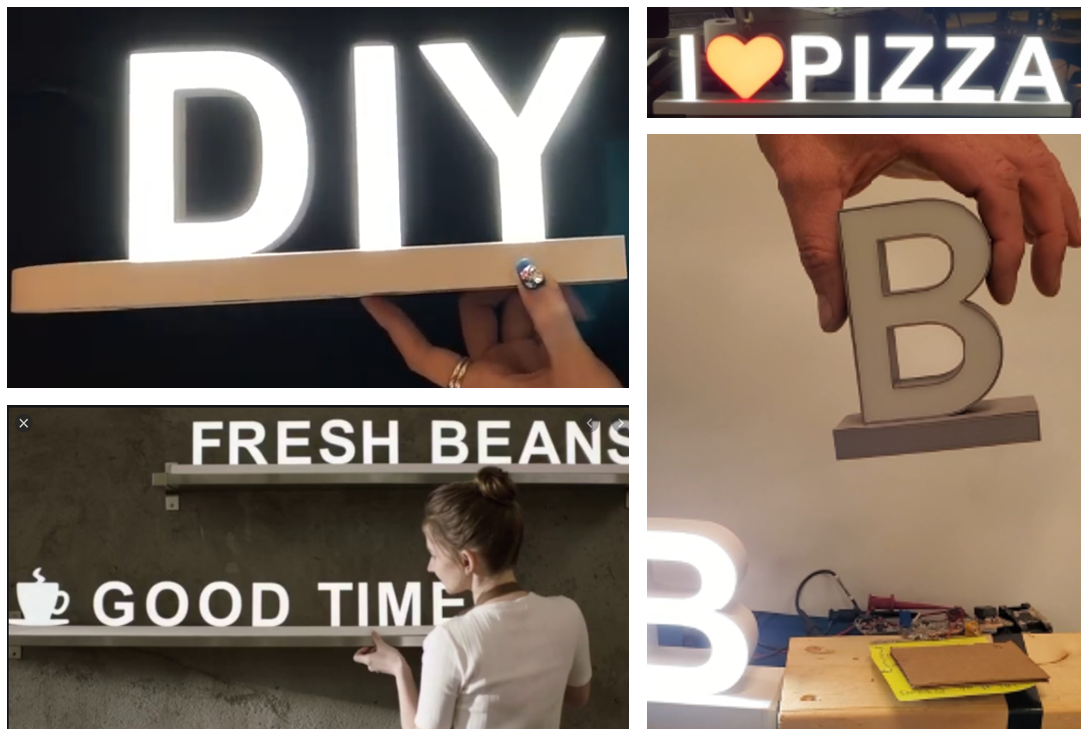 DIGITAL VISULALIZATION
VALLOY has proceeded its research for various light sources like FE, EB, EL, white laser, as well as LED and OLED. To penetrating into emerging new dimensional display market our inkjet printing technology can do important role. As an environmentally safe and simpler technology, digital inkjet printing is considered to be one of the most promising candidates to replace the expensive thermal evaporation technique, which is hindered by the difficulty of fabricating low-cost, large scale devices, like electroluminescent or OLED. Printing of photo catalyst and phosphor as well as conductive ink and insulation ink is required. Inkjet OLED printing has the desirable ability to allow precision deposits without the use of a mask. It also produces less stray particles, thus boosting yields. These significant advantages make this technology interesting to many companies and virtually all OLED makers have active ink-jet printing development projects.
For variant display of information and advertisement, VALLOY is also under development of modular LED alphabet panel, which is wirelessly power-supplied to allow frequent replacement of each channel easily without wiring. We collaborate with POWERCAST, a leading company in USA for wireless power transfer. Key point is wireless power transportation in high efficiency by exclusive transmission chips. By commercialization and mass production based on this technology, we are approaching to B2C market, office furniture embedding market and indoor signage B2B market. LED signage market size is $ 6.9 Billion world-wide now.
GELJET 3D PRINTING
Valloy's another project is UV-LED curing super-scale Gel-jet 3D printer, using GDP(Gel Dispensing Printing) technology for highly viscous gel type monomer ink. It can produce max. 1800mm(w) x 1200mm(d) x 1800mm(h) size of big objects in fast speed. Special gel-jet 3D ink has 70,000 cps high viscosity and we need to use special monopump style dispensors. This new technology can overcome other existing 3D printing technologies as below;
– limitation of FDM : slow, weak strength of output, weak thermal durability, generation of toxic gas, expensive filament,  slow drying process…
– limitation of SLS : slow and complicated process of powder melting, cooling, dryingand  separation, generation of microplastic, small scale…
– limitation of DLP : fast speed but limitation in scale-up, toxic component in liquid resin, limitation of raw material, bad odor…
Valloy's strong software technology helped this project in designing 3D slicing and layering. New GDP technology dispenses semi-liquid (gel) in fast way (35cm height per hour at 1m/s head speed) to product big sculptures and statues. We produce this special Gel-jet ink by using photo initiator, monomer and special additives. We can approach to various market like exhibition industry, part manufacturing,  entertainment industry, art and construction, curtural industry and etc.
GDP's key benefits are 1)lightweight hollow structure, 2)high structural stength, 3)support-less printing, 4)wide variety of coatings and finishing can be applied
non-flammable. Especially gel's high viscosity and fast curing by UV allows 45 degree angle of layering without support material. GDP is also good for the planet. 1)additive process with minimal waste, 2)efficient digital process eliminates post-printing clean-up and low consumption of material, 3)low energy consumption with LED UV, 4)lightweight printouts minimizing emissions of transportation and handling. Valloy's new GDP technology will drive super scale 3D printing industry shortly.