Valloy Inc. unveil DUOBLADE WXII at the first time in Europe via PRINT4ALL
Valloy Inc. released their new product DUOBLADE WXII in PRINT4ALL which was held in Milan, Italy from MAY 3 to MAY 6. The steady seller, DUOBLADE SX of Valloy Inc., which was the first launched in 2018, has sold about 400units so far, and with the resulting heightened expectations, DUOBLADE WXII was unveiled.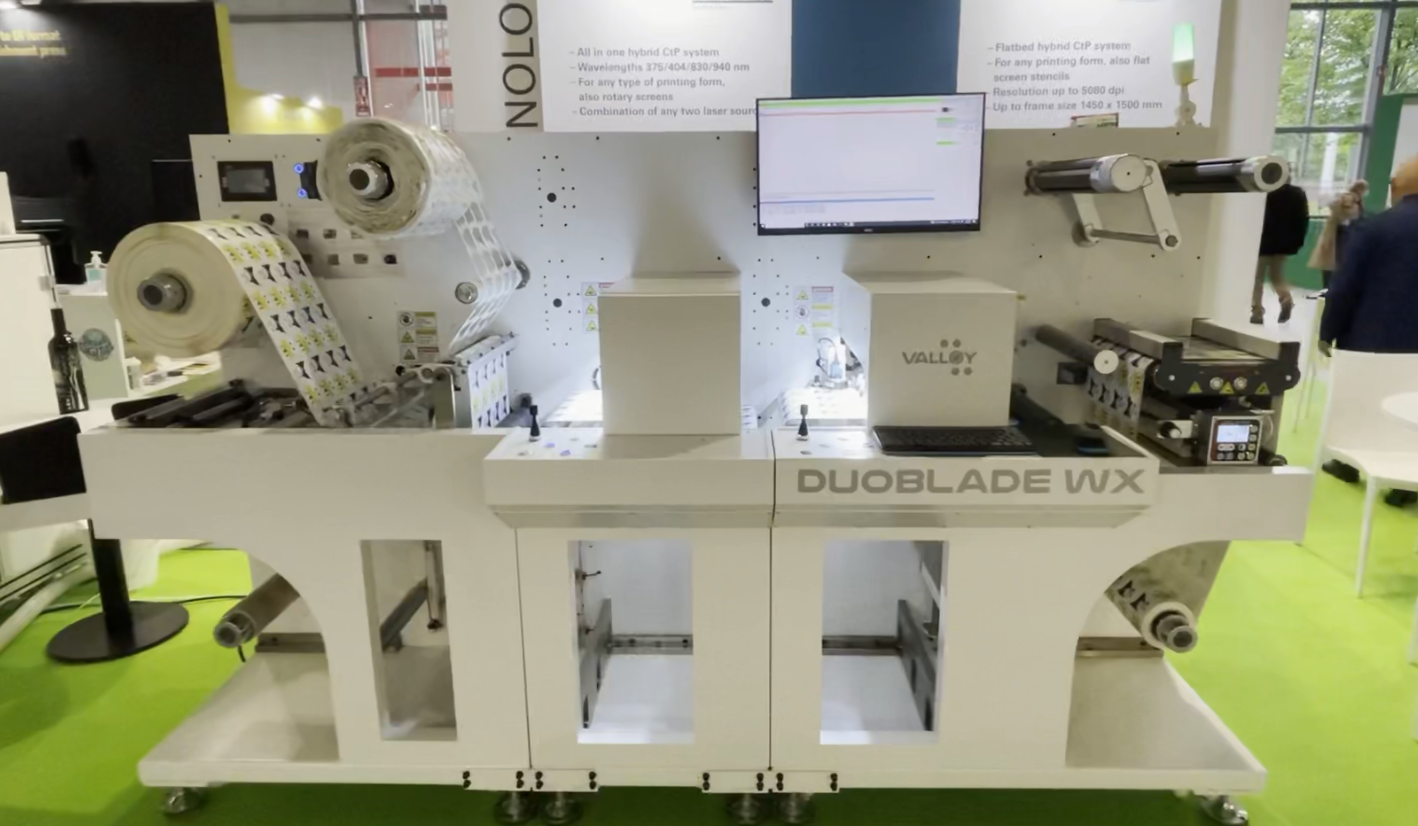 picture) Digital label finisher DUOBLADE WXII in PRINT4ALL
DUOBLADE WXII that is composed of 2 stations with 8 blades is all-in-one digital label finisher like DUOBLADE SX that can cutting, laminating, slitting, matrix removal at the same time. Especially, it supports not only roll to roll but also roll to sheet thanks to built-in sheet cutter. The biggest feature comparing with DUOBLADE SX is automatic system. Thanks to automatic job change function, the cutting files are changed automatically with recognizing job serial number by CCD camera and whenever each cutting file is changed, the distance of each cutting head is set automatically. The cutting head to use is selected automatically, too.
How to use is also simple and easy to operate it by whoever, even though they are beginner or non-specialist and it can reduce the work time and personnel expenses efficiently.
The cutting speed of DUOBLADE WXII is more than 14m/min when cutting 15cm length labels.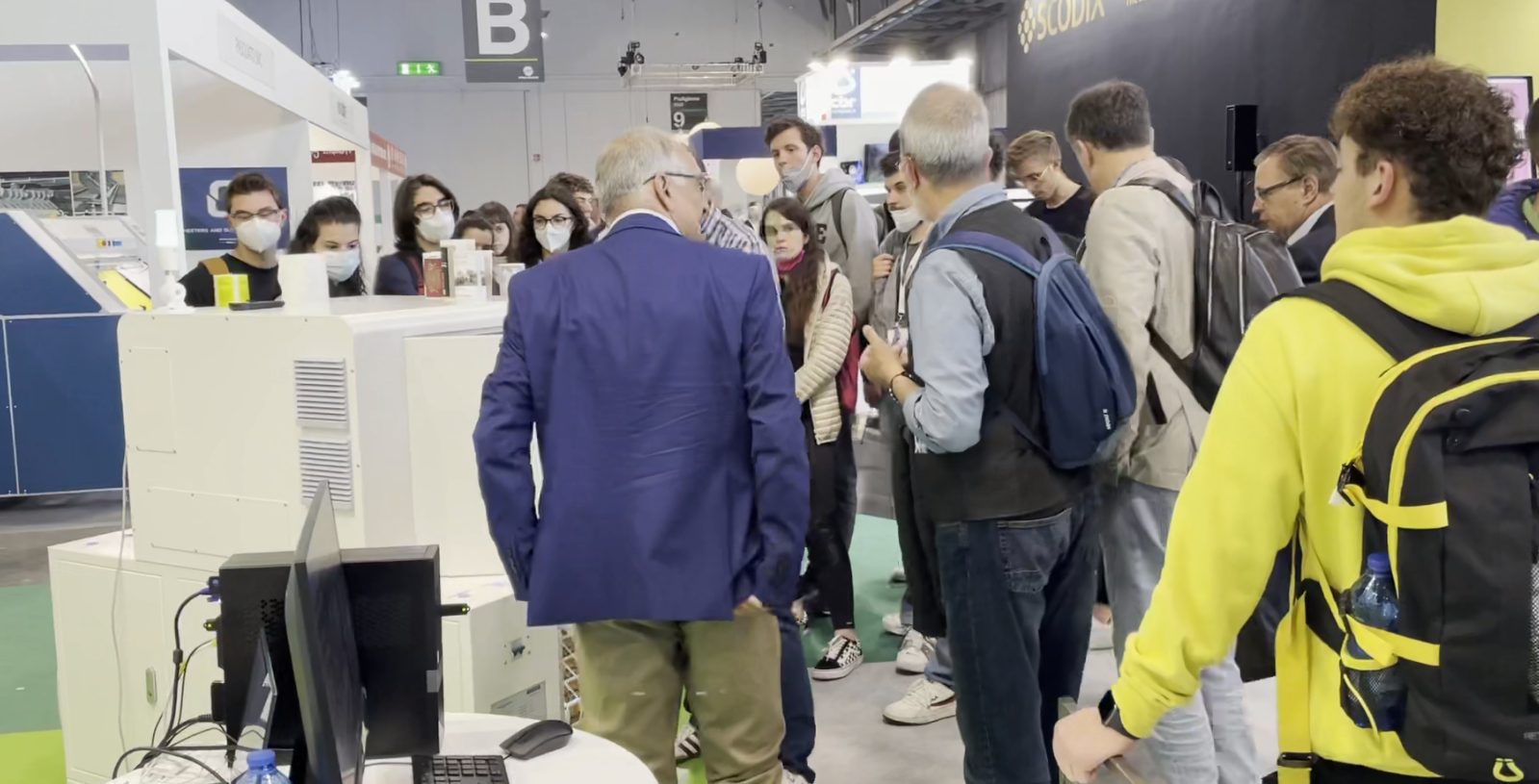 Picture2) Digital label finisher DUOBLADE WXII in PRINT4ALL
This DUOBLADE WXII that displayed in this fair was sold to Romania and the reaction to BIZPRESS 13R, DUOBLADE SX, DUOBLADE WXI was also great, so they are about to sign a contract for more than 4 sets of equipment right after the exhibition.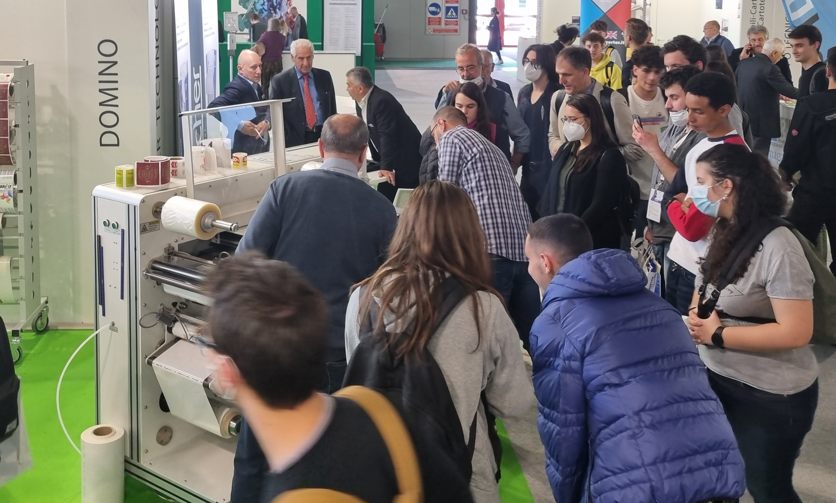 Picture3) DUOBLADE SX has been sold more than 400 units since launched in 2018
DUOBLADE FX upgraded fully from DUOBLADE F was also shown for the first time. DUOBLADE FX works with 2 cutting heads like DUOBLADE F, but the creasing functions have been added. In addition, two cutting heads work independently so that it can cut various relojes de imitacion operation at the same time like half-cut and full-cut, creasing and full-cut, half-cut and creasing, etc.
Users can see the residual life of knife and can watch the video manual on LCD of the machine for high user-friendly. For reference, DUOBLADE FX will be officially released from September 2022.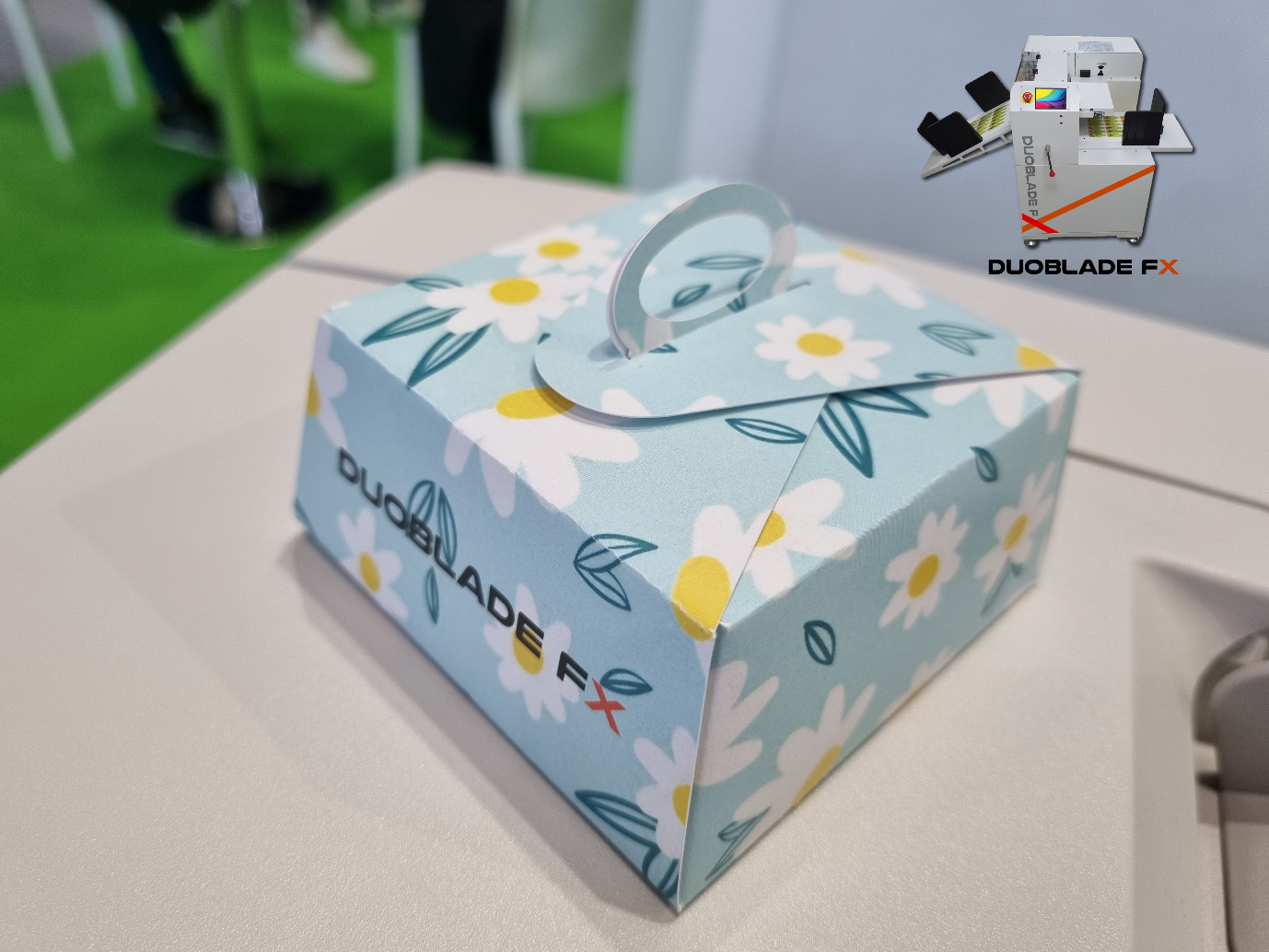 Picture 4) The cake box cut by DUOBLADE FX (Full-cut + Creasing)
PRINT4ALL is one of the international exhibitions held at the large Italian fair called FIERA MILAN, and is held once every three years. As the international label exhibition LabelExpo Europe 2022, which was previously scheduled for April 2022, was postponed to September next year, it was the first large-scale printing-related exhibition in Europe to be held after 'WITH COVID'. So, visitors from all over the world, as well as Italy, have been particularly frequent compared to before.
Mr. Juan, CEO of Valloy said that PNIRT4ALL was chosen as an alternative as the Label Expo Europe exhibition was canceled. He was especially grateful for visiting in spite of the risk of Corona from several countries, including South America. We are proud that the parts we were aiming for, even the actual equipment contract, have achieved good results, and I am especially happy that the first WXII was launched with more positive responses and actual contracts than expected, so it was a successful launch. In the future, along with the development and sales of digital label solutions, we plan to focus more on customer support and service in the non-face-to-face era."
Meanwhile, Valloy Inc. will participate in KPRINT 2018, LableExpo Europe 2023, Drupa 2024 to be held in Korea, Belgium, German and introduce various digital label solutions including DUOBLADE WX series and DUOBLADE FX.
PRINT4ALL REVEIW (VALLOY booth) : https://www.youtube.com/watch?v=n0vB55ELZeU